Reliable smartphone based vehicle tracking
Locate, manage, reimburse and measure your fleet with the most advanced and reliable GPS tracking app for your business
Trusted by 3000+ businesses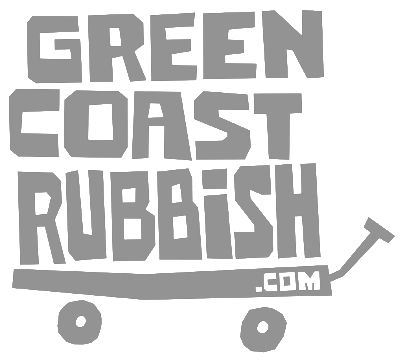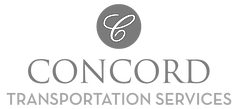 Meet innovation in tracking
As pioneers in smartphone-based vehicle tracking, we offer the most advanced Android app with automatic drive detection. No GPS hardware needed, creating a fleet is just a matter of minutes.
Improve savings
Save on tax deductions, reimburse your mobile employees for journeys they took. A complete overview of your fleet anytime gives you great control and quick and accurate feedback.
Leverage the power of data
Understand your fleet, optimize operations and get more jobs done. Right decisions you make with our data analytics and satisfied customers will boost your business.
The most common Business Use
Construction
Make sure your construction materials are safe and on-site in time. Reduce vehicle maintenance by recognizing reckless drivers.
Transportation
Learn how a Mobile application can be leveraged to replace outdated GPS units.
Wholesale & Retail
Save on fuel with real-time routing optimization between multiple customers, all made possible only with the power of Cloud.
Professional services
Decrease mileage your sales representatives need to travel and therefore minimize your vehicle expenses.
Technology
Share your records publicly to promote your individual team positions for marketing campaigns.
Health & Social Care
Enjoy high customer satisfaction with increasing on-time delivery.
What are people saying about MyCarTracks
"Super easy and useful Amazingly easy to use. Been testing offline functionality and then Sync, then analysis online. Works great."
Art Thai
Jun 30, 2015, Google Play
"Impressive! This is the third of this kind of app I've tried and this one showed my route of the day on the map exactly where I've been or I'm at. Not just zigzagging lines and points on the map I don't even recognize."
Junnell Accento
Nov 6, 2015, Google Play
"Easy to use and reliable Never had a problem with this app. Does exactly what is needed, multi vehicle configuration and track upload options give reliable performance with a small footprint and minimal battery use (handy when not plugged in). Devs did a really nice job on this, focusing on performance and function rather than glossy user interface."
Paul Smith
Apr 11, 2015, Google Play
"Fantastic app. Works like a charm. Always know where your car is."
James Dunn
Nov 22, 2015, Google Play
"This is a great product and has very good support."
Ken Rembold
Jan 11, 2016, Google Play
"The best trip tracker ever It does what other trackers can't and it does it so well."
Tumo Maokisa
Jan 18, 2015, Google Play
"What a great app. No bother at all, just set it on auto and forget about it. Every movement track and logged, along with speed statsnfor each trip."
Sandile Mthethwa
Apr 12, 2016, Google Play
"Perfect! I love this app, runs seamlessly in the background and records my trips near perfectly on my Galaxy Note3. Highly recommended. Also received helpful advice when needed from the developer. 5 stars!!"
David Cann
Jul 3, 2015, Google Play
"Awesome. Can't do my job without it"
Brett Slack
Dec 4, 2015, Google Play
"Simple, easy to use"
Joe OByrnes
Feb 15, 2016, Google Play
"Love it Does what I need it to do in a simple manner. Keep up the good work!"
David Swanson
Jan 23, 2015, Google Play
"Exceeded my high expectations This app does what it says it can do. It's so easy to work and sooo awesome for work."
Todd Shaver
Apr 11, 2016, Google Play
"Very good, accurate I don't normally rate apps. But this is a good one. Just what was needed to track cross country travel."
Jake Carter
Oct 29, 2015, Google Play
"This is my first time using this app. It did exactly what it said it would. I love this app and would recommend this app to anyone."
Justin Commee
Jan 9, 2016, Google Play
"I use this app for work as a Transportation Engineer and everything is logical and easy to maneuver with."
Isaac Prizant
Dec 15, 2015, Google Play
"Fantastic app Application works as described. Nice battery saving features. Simple to use on the mobile side as well as the server side."
Eric Robinson
Jan 22, 2015, Google Play
"Accurate and easy to use As a private tutor I do about 5000 miles of very short trips each year. This app tracks them all to within 0.01 miles - accurately! It's mostly automatic, but it could really use the ability to input my business hours so it can automatically determine personal vs business miles."
Russ Hanush
Aug 25, 2015, Google Play
"Great App and great service!!! Use on a daily basis and have never had any problems."
Donald Garrison
Aug 19, 2015, Google Play
4.4
4,200+ ratings on Play Store
264,764,169
recorded Miles
110,188,062
recorded Hours
Featured by
Google
Growth Engine