Fully automatic
mileage tracker for teams
Log all your team driving mileages and get accurate reports for reimbursement or tax-deduction.
How it works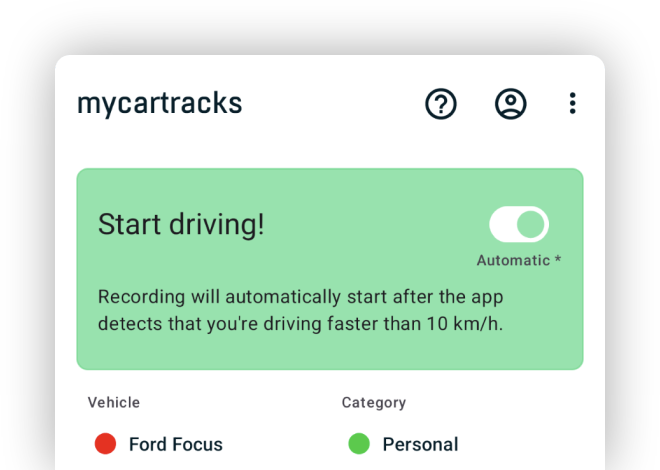 Automatic Mileage Tracking App
Switch from manual mileage logbooks to automatic mileage tracker app. Install, set account, drive.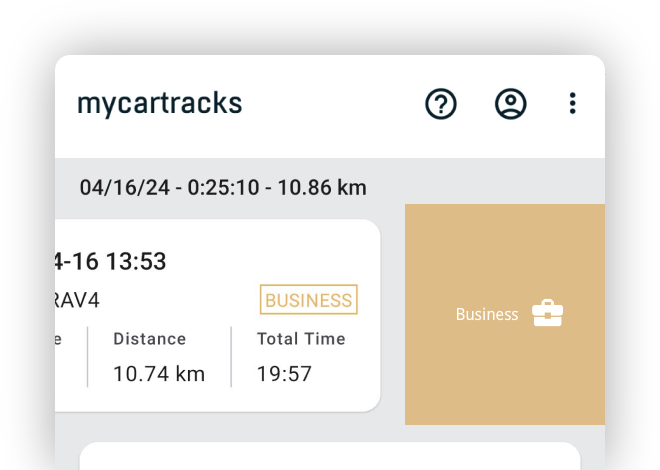 Drive and classify
Our unique - on the market unbeatable - battery-friendly automatic driving detection knows when the driver is behind the wheels and records all drives. Classify manually or by work hours.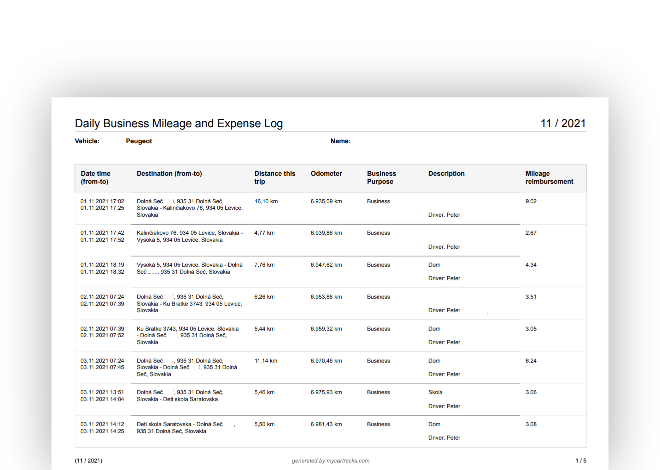 Generate reports for tax or reimbursement
MyCarTracks maintains an accurate record of your mileage stored securely in the cloud. Download beautiful Excel or PDF reports easily via our web console.
Features focused on teams
The Best mileage tracker for teams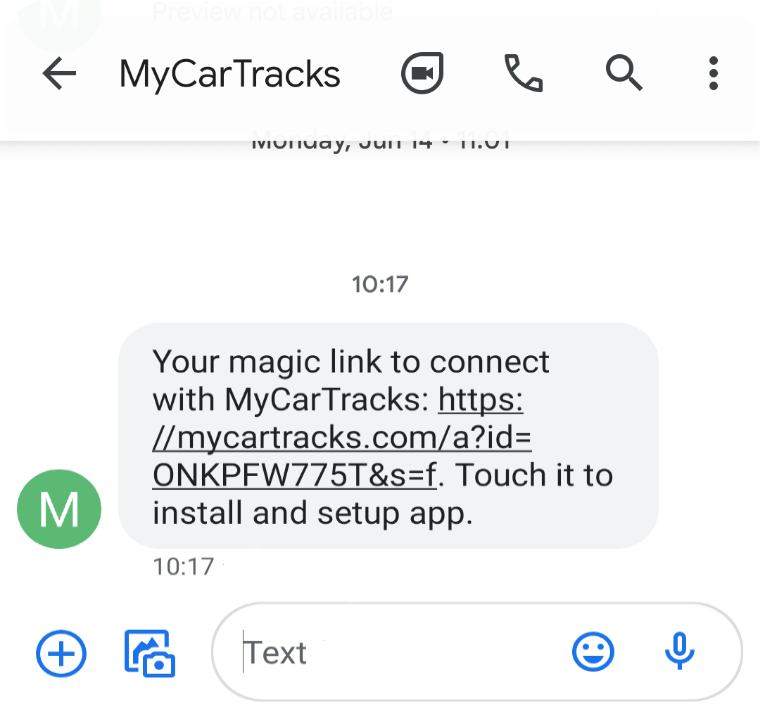 Super fast & easy onboarding
Fleet creation with Magic Links that makes adding your drivers one-click easy. Your driver receives SMS or email with link that sets everything up.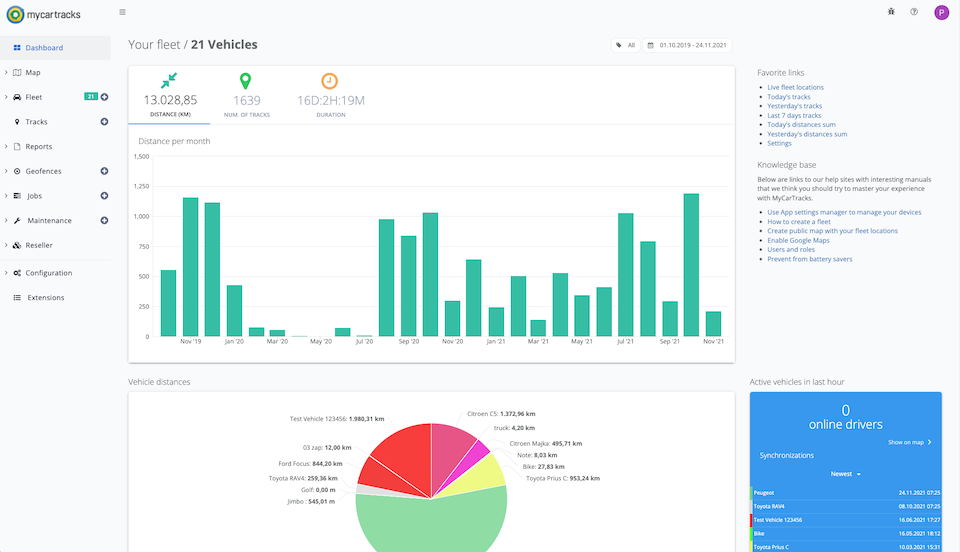 Web console
Create and manage everything from one place. Web console with Home screen capability can be used from your web browser or mobile device.
Managed app settings
Don't ask your team members to update settings, do that for them from one place.
Device conditions log
Don't stay in the unknown when your drivers don't report miles, our app reports and warns you about issues with devices.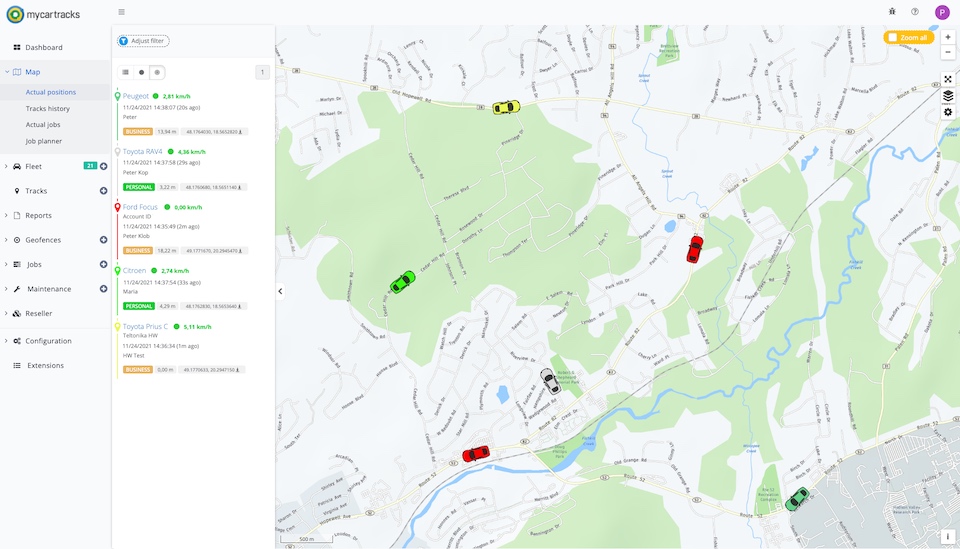 Real-time tracking
Access live positions anytime on a map. Positions are updated every 2 to 10 seconds while the vehicle is moving to provide turn-by-turn data accuracy.
Automate your mileage documentation
Individuals
Not a team?
No problem!
Freelancers, Uber or Lyft Drivers, Real Estate Agents, Sales Representatives, Photographers, Handymen, and many other taxpayers. Claim your business miles and get significant earnings in tax deductions. Earn $560 on each 1000 business miles you drive!
Mileage tracker for Individuals
Our customers love us, and we love them
"The best trip tracker ever It does what other trackers can't and it does it so well."
- Tumo Maokisa
"Accurate and easy to use As a private tutor I do about 5000 miles of very short trips each year. This app tracks them all to within 0.01 miles - accurately! It's mostly automatic, but it could really use the ability to input my business hours so it can automatically determine personal vs business miles."
- Russ Hanush
"Fantastic app Application works as described. Nice battery saving features. Simple to use on the mobile side as well as the server side."
- Eric Robinson
Full of ever-growing amazing features

Advanced App Protection
Don't want your drivers to mess with the app? PIN protected app does the trick.

Work Hours
Make sure your drivers aren't tracked outside business hours.

Full offline availability
Data coverage is not a problem, app works offline and syncs when internet is available.

Preventative Maintenance Scheduling
Maximize vehicle uptimes on the road, be notified on regular service checkups.

Shared Maps
Your customers don't need to be left in the unknown. Let them know where the delivery is.

Geofence/Customer locations
Specify geo zones that you can view on map, define actions and get analytic reports.

Proof of work done
Prove that you made the work for your customer. With shareable maps and reports, you are covered.

Drive score
Measure the quantity and quality of your driver's behavior. See how they improve in time.

Tracks history & details
Travel back in time, check where your vehicles were directly on a map. And the best? We store your data forever.